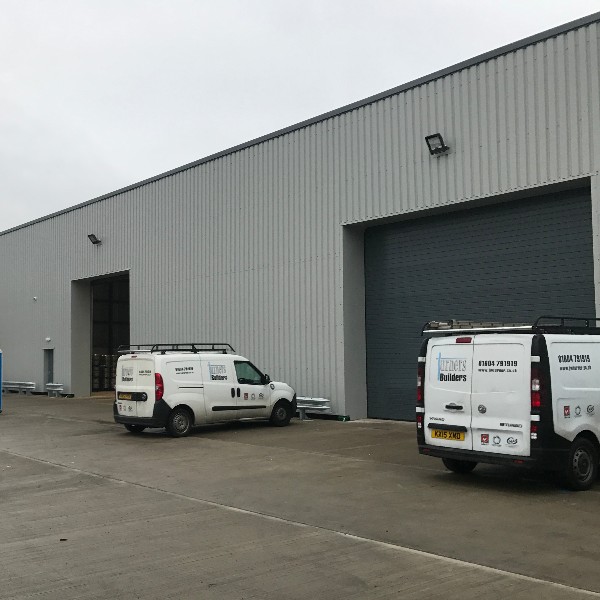 What is Vertical Cladding?
December 18, 2017
Vertical cladding is an extremely important part of the building envelope. Simply put, it is a protective layer and exterior facing, so not only does it create an insulation shield for your commercial property, but it can also work as a very attractive design solution.
Durasteel has a range of options to choose between for commercial properties, including Steel, Aluminium and Terracotta tiles, whilst we're able to provide these in several different pressed profiles.
Our wall profiles also come in several different gauges, colours and finishes so finding the right look for your building is made simple. By protecting your property against wind and rain, vertical cladding naturally allows your building to last longer, yet it can also play an important role in noise reduction, heat control, insulation and breathability.
Water resistance is of course a major concern for industrial and commercial premises, but nowadays it is entirely possible to design a commercial building that's functional, weather protected and stylish – and vertical cladding can play a big part in this process. Our insulated wall and façade systems fully comply with Thermal Regulations and Standards – Part L2 for England and Wales, and Part J for Scotland.
As cladding suppliers and installers we've been working with proven systems for years, and our team has worked on a huge range of complex commercial properties, so no task is too big or small. With Durasteel, you will not have to find anyone else to carry out the work for you.
Vertical and Horizontal Cladding are specialist products and as such, it is much better to work with experts like us throughout the entire process, so the job is completed to the highest standards first time, every time.
If you'd like a quote for a new vertical cladding system and installation, please do not hesitate to call us on 0845 8807 007.