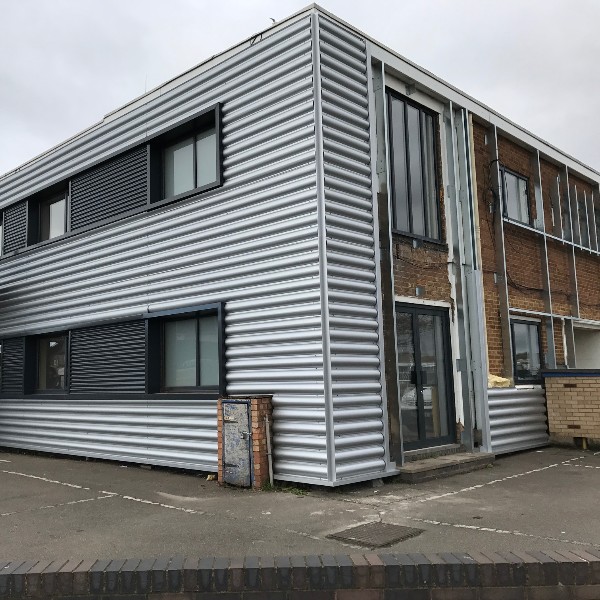 Types of Industrial Cladding
July 26, 2021
There are various types of industrial cladding to suit different purposes, providing essential protection to the outside of a property and helping to shape its appearance and aesthetic as well. The type of cladding you choose is important to your industrial property – it will last for many years so you need to make the right decision.
These are some of the most common types of industrial cladding:
Steel. Metal roof and wall cladding is the ideal solution for industrial environments. This is because it is non combustible, helping to create a safer environment. There is also the benefit of steel cladding being very strong, robust and long lasting, offering a great deal of protection to the building as a whole. Steel can withstand harsh weather conditions and will not allow any water penetration, and it will not be damaged by storms, pollution, sunlight or wind.
Aluminium. Aluminium cladding offers similar benefits to steel; any type of metal cladding will be strong, robust and well suited to an industrial environment. Aluminium is easy to install and is low maintenance, making it a popular choice for industrial applications. As this is a more lightweight material than steel, aluminium can offer more design flexibility if there are complex requirements, and it is highly corrosion resistant as well. Using a lightweight material like aluminium can help to keep project costs down.
Terracotta tiles. Where aesthetics matter, terracotta tile cladding is one of the most popular choices. Made from clay, terracotta tiles are naturally beautiful and are highly durable. They also offer a number of thermal benefits to an industrial property, helping to save energy and making it more environmentally friendly.
Both horizontal and vertical industrial cladding can be installed. Vertical lines tend to be more commonly used on industrial buildings as this is a lower maintenance option, however both types of cladding installation can be chosen depending on individual needs.
If you would like further advice or support with industrial cladding, we are the roofing and cladding experts. Contact the Durasteel team on 0845 8807 007 or send us a message.