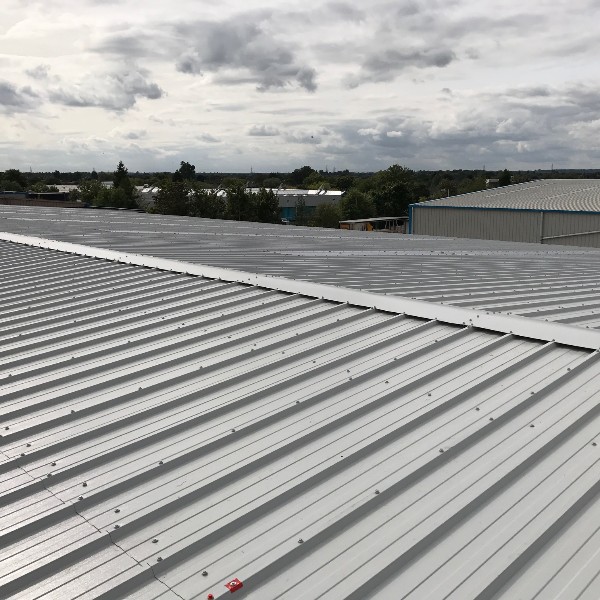 Types of Commercial Roofs
February 27, 2018
When it comes to roofing, commercial buildings have a very different set of requirements to domestic buildings. The main things to bear in mind when designing a commercial roof will be durability, stability and cost effectiveness. This dictates the type of roof that is used - these are some of the most popular options for commercial properties in the UK:
Flat roofs.

The vast majority of industrial and commercial roofs are flat, as this tends to be more useful and cost effective. Flat roofs are easy to access, simple to maintain and highly useful - they can be used to house air conditioning units, solar panels or similar. Popular flat roof materials include:

Mastic asphalt.

This is a blend of asphalt, limestone aggregate and limestone powder. It gives a seamless finish and has excellent waterproofing qualities.

GRP and fibreglass.

Strong yet lightweight roofing materials, GRP and fibreglass can bear enough weight to allow people to access the roof.

PVC single ply membrane.

An excellent solution when cost is the main concern, PVC is flexible in its use, yet long lasting as well.

Green roofs.

Some commercial properties make use of green roofs, where foliage is grown on the roof itself over a waterproof membrane. More businesses are embracing green roofs, as they want to become more environmentally friendly and create a better space for their staff to work.

Metal roofs.

Aluminium and steel are popular metal roofing materials. These types of roofs are easy and cheap to install, and they can last for many years as they are highly weather resistant.
If you have any questions about commercial roofs, or you are looking for commercial roofing services, please do not hesitate to get in touch with the team at Durasteel. We provide a variety of roof services, like roof replacement or repairs, and will be more than happy to give you a quote based on a survey of the property.
Please call 0845 8807 007 or send us a message via our website.