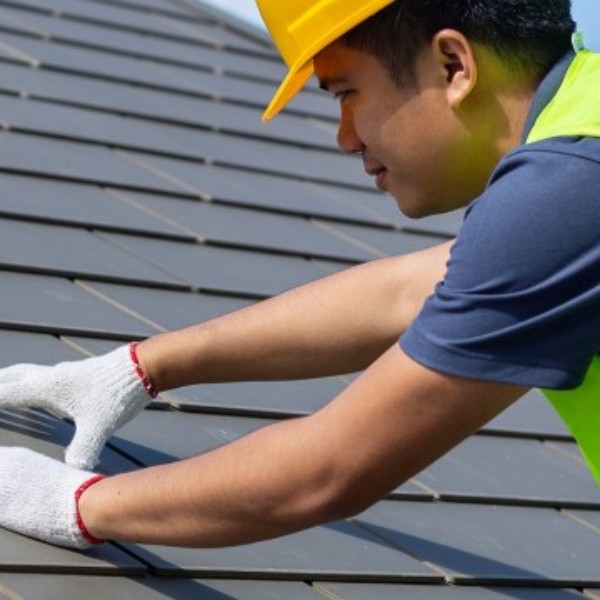 Safety tips for working at height
March 01, 2022
In roofing and many other industries, working at height is often necessary to complete essential work and maintenance. Working at height can be extremely dangerous when proper procedures are not followed and training is not given beforehand, with a high risk of injury and even a risk to life should there be an accident.


Here are some essential safety tips to follow, helping you to stay safe when working at height.
Do not work at height unnecessarily. While it is often necessary in the roofing industry to access roof areas and to work at height, it isn't always essential. Carry out assessments and other parts of the process from the ground where possible.


Plan ahead. Make sure you know what fall protection equipment you will be using and that it is all available before you carry out any tasks. You should always have a thorough plan when working at height so you know how you can keep yourself safe and avoid dangers.


Use the right equipment. Everyone working on site is responsible for working safely and following health and safety protocol – a big factor in this is using the right equipment to stay safe at height. Risk assessments will usually be required to help with this process, and scaffolding will generally need to be installed for working on roofs. Using the correct harnesses is also very important when working at height.


Undertake all necessary training. Nobody should be working at height unless they know exactly how to do so safely. Ensure you have received full training, and keep this training up to date as well. If you are managing anybody working at height, they will also need to be properly trained to undertake these aspects of their role.


Do not stack heavy items near to an edge and ensure they cannot fall through scaffolding. As well as looking after your own safety at height, you need to be aware of the safety of others. Being mindful of your environment will help prevent accidents that could injure other workers and members of the public.











We are committed to working at height safely, providing all necessary training and safety equipment. If you would like to contact the Durasteel team, please call 0845 8807 007 or send us a message.