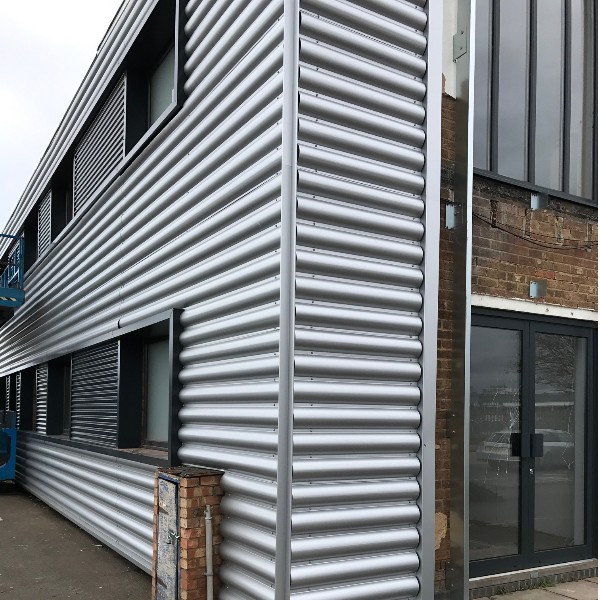 Industrial Cladding
December 13, 2017
We are experienced suppliers of industrial cladding for a range of buildings. For industrial cladding that will suit a range of commercial applications, talk to the team at Durasteel. We will find cladding solutions that work for your particular industrial building. We can work with all types of buildings, providing cladding in any quantity depending on the scope of the project.
We aren't just cladding suppliers – we install as well. This means that you won't have to find anyone else to carry out the work for you. We can asses the project, provide the right materials and put the cladding up for you. Cladding is a specialist product and as such, it is better to work with experts like us throughout the process.
Safety comes first on any project. In an industrial environment, we understand that it is essential the building is left safe, sturdy and resilient. We only use high quality cladding that is fully compliant with Thermal Regulation and Standards – Part L2 for England and Wales, and part J for Scotland. We can offer further advice on cladding for your specific type of building, and any other regulations you may have to meet. We work with commercial and industrial clients on a regular basis and have developed extensive knowledge around Buildings Regulations.
Of course, the way your building looks matters as well. We offer cladding systems in fire-proof materials, including steel, aluminium and terracotta tiling. These are available in a range of pressed profiles.
We work with clients throughout Northamptonshire, the Midlands and Greater London. Ask us for a quote for supplying and installing your commercial cladding and we will provide a full written estimate for you.
Please call us on 0845 8807 007 and ask us for more information regarding your industrial cladding.