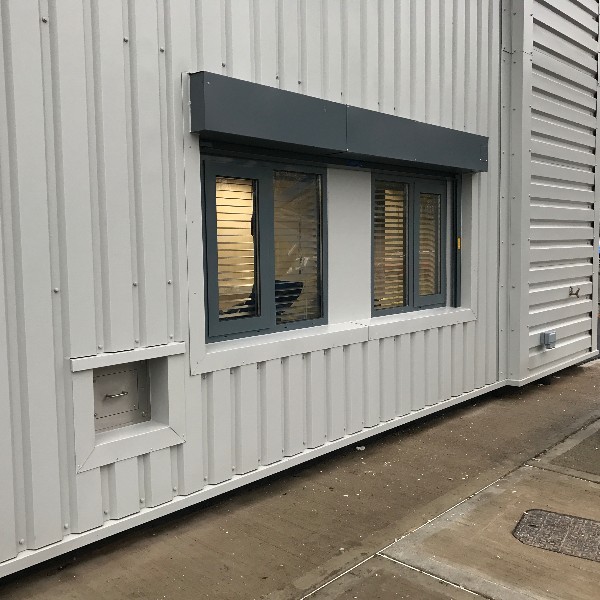 Commercial External Cladding
October 19, 2017
At Durasteel, we are specialist suppliers of commercial cladding for all types of buildings. Whether you need attractive cladding for your office block or sturdy cladding for a warehouse, Durasteel can supply and install exactly what you need.
It is absolutely essential that all cladding is safe and sturdy, especially in a commercial environment. Safety is our top priority, during both the installation process and everyday use of the building. The cladding we supply and install is of the highest quality and is fully compliant with Part L2 (applicable in England and Wales) and part J (applicable in Scotland) of the Thermal Regulations and Standards. All our cladding is completely fit for purpose – we can advise you on the most suitable types based on your specific building.
We understand that aesthetics are important too. Our cladding systems are available in a range of fire-safe materials, including steel, aluminium and terracotta tiles. These can be provided in differed pressed profiles. Wall profiles can come in gauges, colours and finishes to suit you.
If you need to install commercial external cladding, look no further than Durasteel. We have more than 15 years of experience in fitting and supplying commercial or industrial roofing and cladding systems. All the work we carry out is fully guaranteed and will meet with the requirements set out by Buildings Regulations.
We are based in Northampton and our clients are located throughout the Midlands and Greater London. We can provide you with a quote for your commercial cladding – just ask us about what you need for your business. We have the knowledge and expertise to help you establish exactly what you require. Call the team today and ask us more about commercial cladding.