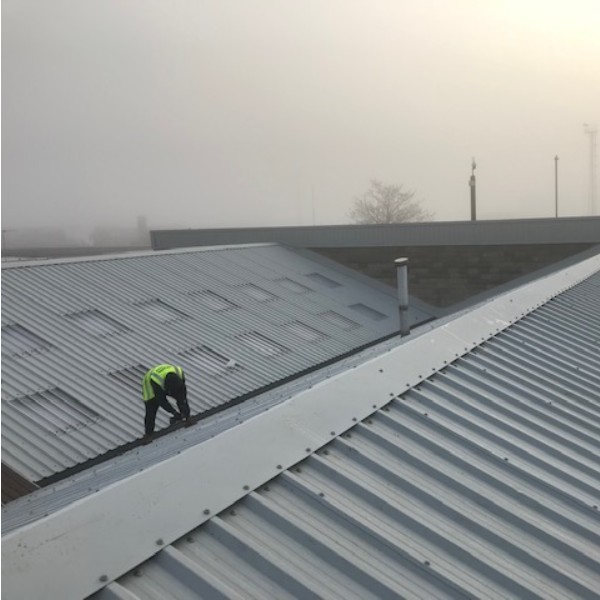 Choosing the Best Commercial Roofing Company
May 22, 2020
It's important you choose the best commercial roofing company for work on your property, be it a roof repair or a complete replacement. This ensures you will receive a quality service from beginning to end, and that the finished roof will be strong, durable and long-lasting. Here are some tips to help you assess commercial roofing companies and pick the right one for the job:
Carefully examine the roofing company's portfolio. Find out if they've worked on projects that are similar to yours, ensuring they'll have the right skills and experience to carry out the work.
Check the sectors they work in. Roofers all have their own specialisms, so make sure the company you choose is experienced in the commercial roofing sector before you get in touch. A viable company should have this information readily available on their website. Commercial roofing companies should be able to deal with:

Strip and replacement roofs
Overlaying existing roofs
Asbestos removal in roofing products
Design, including planning, section and detail drawings, and rainwater disposal calculations

Look at roofing guarantees available. We can offer guarantees of 10, 15 and 20 years on fully refurbished roofs, as well as manufacturer's product guarantees and insurance backed guarantees where applicable.
Check the paperwork carefully – including health and safety documentation. Method statements, risk assessments and health and safety plans should be completed and submitted to you as the customer before works commence. When you work with us, our external consultants can provide additional health and safety measures where needed.
Ask when they can start work. You should make sure the company is large enough to deal with projects of all sizes and that they have the necessary planning and construction services available.
Enquire about Construction Design and Management (CDM) regulations. These have been in place since 2015 to improve health and safety in the construction industry. They're very broad and apply to many construction projects – including roofing. Your roofer will need to be responsible for the risk-assessment plan and general health and safety on site. If CDM regulations apply, we will comply with all requirements and can become the principal contractor.
Check where they're based. If possible, find a contractor that's based fairly locally so they can reach you easily and you can have full confidence in their ability to manage the project.
Look at case studies and testimonials. A good roofing contractor will be able to show their calibre in the form of case studies from previous projects, and testimonials from their clients. These are always worth examining to help you find your ideal roofing contractor.
These tips will help you to find the best commercial roofing company for your needs. If you have any questions, please get in touch – our team at Durasteel Roofing Services will be happy to help. You can call 0845 8807 007 or send us a message online.